Fire at MRF, 2-26-99, Set Two
This page contributed by Paul Pleasants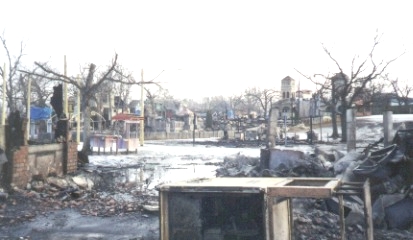 This is from the ruins of the wine booth, the Glass Blower booth is in front and the Children's Realm to the left. It looks as though the booth directly behind Dragon Stage (Fellowship Foundry) is still standing, but the steepled building in the backround is the Pop Stand. Looks like the whole island is gone except for Fellowship Foundry.

From the wine booth again, Glass Blowers on left, and you can see where the row is missing on the right.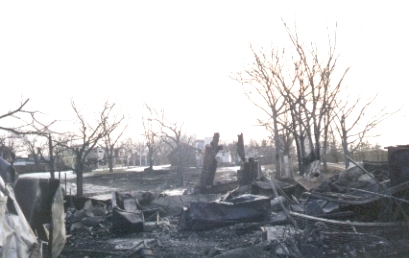 This is from A Gate, looking directly down the row of burned-out booths.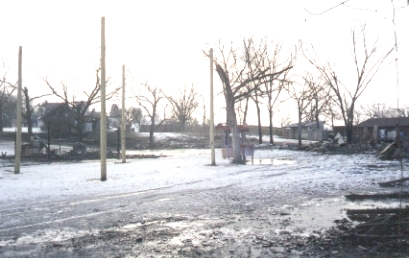 From A gate, Glassblower's on left, 800 Commissary on the right.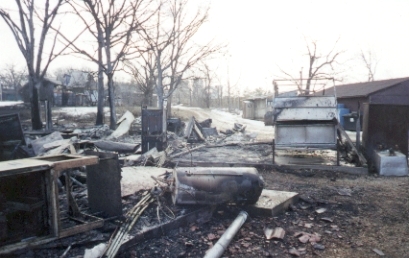 The Turkey roaster. Impervious to fire, of course.
Paul's home page of Pulanami Puppets.
---
The URL for this page is: http://members.tripod.com/projectphoenix/fire2.htm
---