Fire at MRF, 2-26-99, Set One
This page contributed by Paul Pleasants
Well, hot off the press, I took these pictures of the fire of 2-26-99. I wasn't allowed too much access to the interior, and basically shot all photo's from where the wine booth in 800 used to be. Let me remind everyone the place is NOT totally burned down, I have heard all the news people saying it was way bigger than it was. I was a big one, but the news stories are exaggerating it. If anybody knows anything about this arson, please call Scott County and rat the bastard out.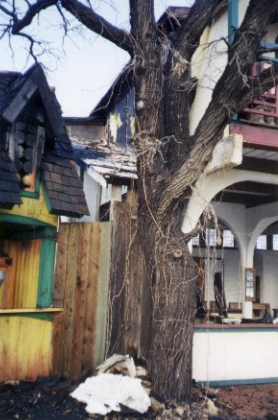 This is how close the fire came to your booth, Randolph. I guess building a firewall to enclose the stairs was a good idea! Shot from interior of site.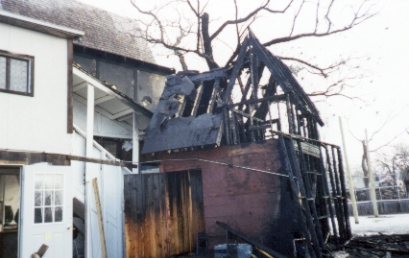 Shot directly from behind, the lemonade
booth next to Chain Maille Fashions.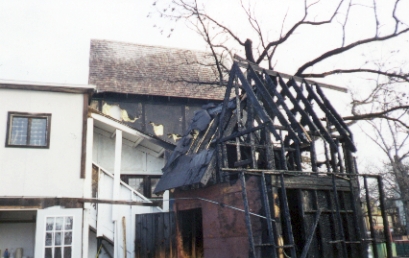 Good shot of the only visible damage to
Chain Maille Fashions.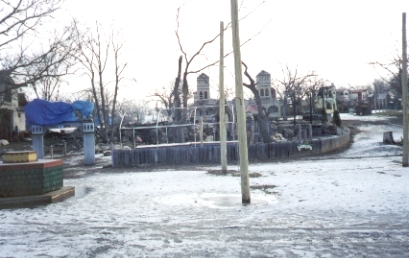 From interior, as close as I could get to the tower. You can still see it smoldering to the left. I don't think the surrounding booths got too damaged, but I wasn't able to get close enough.
Paul's home page of Pulanami Puppets.
---
The URL for this page is: http://members.tripod.com/projectphoenix/fire1.htm
---